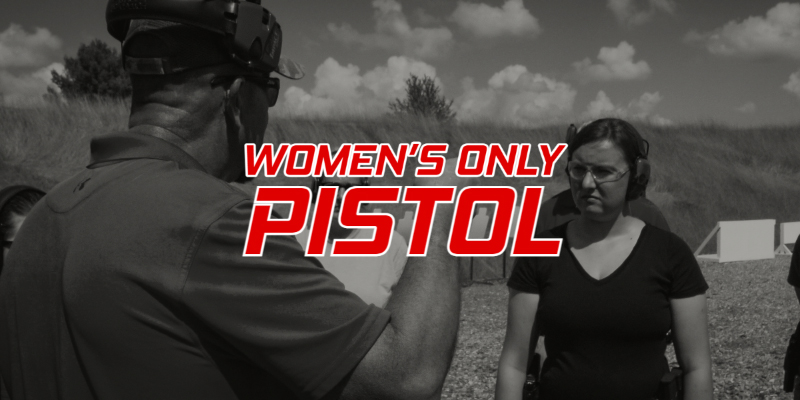 Women's Only Pistol Course
This half-day course is designed to increase confidence and prepare shooters for more advanced training.
Ammunition Required: 250- 9mm rounds. (Available to purchase)
Course Cost: $180 (+6% WV Sales Tax)
Equipment Needed Women Only Handgun Course:
Handgun (chambered in 9mm, .40 cal, or .45 ACP)
Minimum of 3 magazines (5 preferred)
Holster and magazine pouch that will retain equipment when moving
Note pad, pencil/pen
Clothing suited for strenuous activity as well as being weather/seasonally appropriate
Ear Protection (electronic preferred)/Eye protection
Proper belt to support equipment
Knee and elbow pads (optional)
Gloves (optional)
Ball cap (optional)
WEAPONS RENTAL
Pistol  Includes: Glock-17, Sig Sauer P228 or Beretta 92F, Paddle Weapons Holster, 3 Magazines, Cleaning Equipment, Hearing & Eye Protection.
Cost: $15/day
This course meets the requirements to obtain Concealed Carry Permit.  Certificate issued.