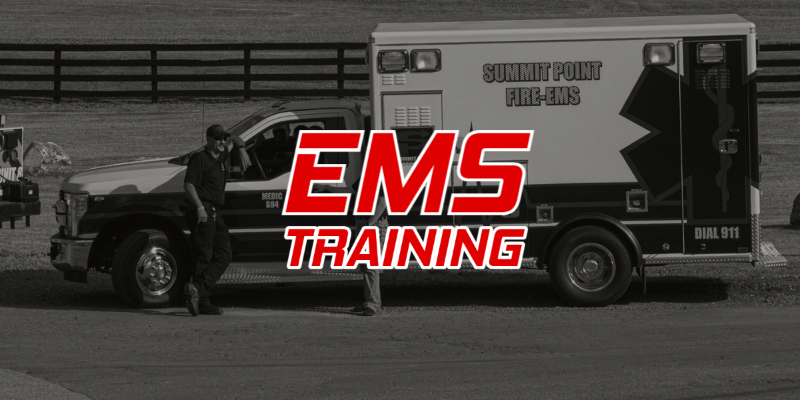 Initial EMT (Hybrid) Course
155 Hour Minimum. This class meets National Education Standards and includes required clinical time. Minimum of 8 students required to hold class. If minimum is not met, participants will be notified. Upon completion and passing of both written and psychomotor exams, students will receive a National Registry Emergency Medical Technician certification. This class is an online student self-learning didactic course with skills and practical sessions throughout sections of the course. Class is limited to 18 students.  Students will have access to state-of-the-art simulation training manikins.
Note: 155 Hour Hybrid, online, meeting once a week from 8am to 5pm over a twelve week span. Two days in the final week for a National Registry Prep Course (see dates listed below). This course is a self-driven didactic learning course with numerous online virtual activities as well as all the psychomotor portion completed in our hi-fidelity simulation lab with realistic in classroom hands-on and mock home. Payment plans are available, please contact EMS@summitpointtraining.com for details.
Session Schedule:
Tuesday, February 7, 2023 8:00 AM – 5:00 PM
Tuesday, February 14, 2023 8:00 AM – 5:00 PM
Tuesday, February 21, 2023 8:00 AM – 5:00 PM
Tuesday, March 7, 2023 8:00 AM – 5:00 PM
Wednesday, March 15, 2023 8:00 AM – 5:00 PM
Tuesday, February 28, 2023 8:00 AM – 5:00 PM
Tuesday, March 21, 2023 8:00 AM – 5:00 PM
Tuesday, March 28, 2023 8:00 AM – 5:00 PM
Tuesday, April 4, 2023 8:00 AM – 5:00 PM
Tuesday, April 11, 2023 8:00 AM – 5:00 PM
Tuesday, April 18, 2023 8:00 AM – 5:00 PM
National Registry Prep Course Schedule: (included with EMT Course)
Tuesday, April 25, 2023 8:00 AM – 5:00 PM
Wednesday, April 26, 2023 8:00 AM – 5:00 PM